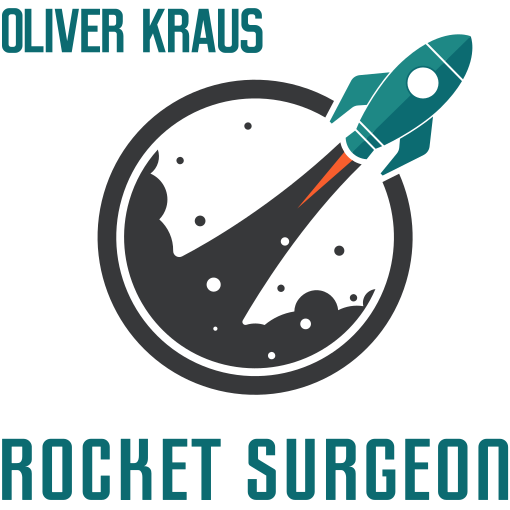 YOUR EXPERIENCED CTO, WITHOUT THE PRICE TAG
You have the idea, I know how to make it happen.
I'm Oliver Kraus - Rocket Surgeon. I work with entrepreneurs, startups and companies to create a better and clearer interaction between the techies and the non-techies. You come with a technological idea you want to execute or a problem you need solving, we sit together and analyse the challenge, suggest different solutions, look at your budget and time constraints and collect the information required for making your technology a success – because each client is an individual, and no plan can be used twice. If needed, I go back to my lair and read articles full of technical terms and long code samples and then come back with a plan you can understand and implement to reach your goals.

Beside helping you plan, I can lead the technical aspect of the project: instructing and seamlessly coordinating the different tech professionals such as designers, developers, user experience experts, database administrators and more, and make sure you end up with a great product on time and on budget. Technology can be daunting, so I am here to clarify the jargon, decipher developers, and help you to make smart and cost-efficient decisions.
Because that's what a Rocket Surgeon does.
Putting your technology on the launch Pad
We share a common goal - to change the world through technology
With a background in both developing and as a CTO, I've seen technology from both the 'factory floor' and at management level. After spending 8 years in a CTO role growing a startup I was part of myself, I decided to help other tech startups, companies and entrepreneurs build and grow their dream. You may not need a full time CTO for your business, but having someone with that experience to call upon could save you from making costly mistakes; this is where I come in.
It's all too easy for a young or small business to spend a devastating amount of money on one wrong move, and in the field of technology this can be easily done. For example, if the wrong developers are hired, an app is built in the wrong technology, if the wrong database is used, you may find out you need to rewrite half of your code. These mistakes, made early on, can have huge implications years down the line. Instead of wasting this time and money, I can help you avoid making these mistakes and drive forward to success.
Rocket Surgeon was created to address the need of entrepreneurs and companies for a knowledgeable and trustworthy technology executive; someone who will ignite a process, give advice or execute a specific technological solution. I don't expect you to know how to talk tech, this is my job. Instead, you can tell me your ideas, and I will translate them to technical requirements that can be understood by your tech crowd.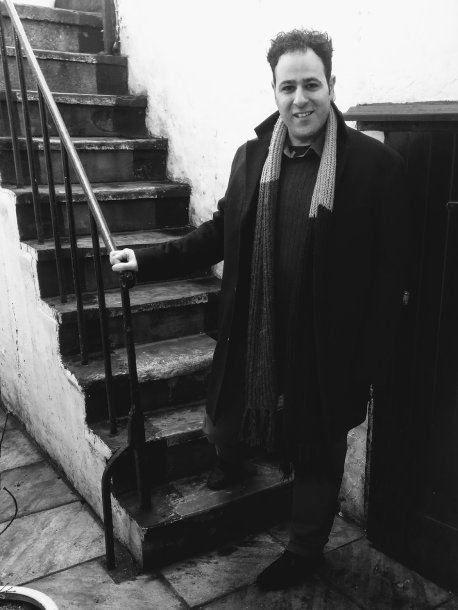 Some of the technologies we are experienced with:
Web Back-End
Asp.Net | C# | VB.Net
Classic ASP | VBScript
PHP
Wordpress
Node.Js
XML

Web Front-End
Javascript | jQuery
HTML | HTML5
CSS | CSS3
Bootstrap
AngularJS | Angular (2,4)
React

Databases
MS SQL Server
MySQL
MongoDB
Ms Access



Services and APIs
AWS
Google-API
Facebook API
Webservices | General APIs | RESTful
Git


Mobile
PhoneGap | Cordova
Xamarin | Mono
Android SDK




Other Technologies
WinForms
ASP.NET Web Forms
ASP.NET MVC
Domains / DNS / DKIM / SPF
Linux
Windows Server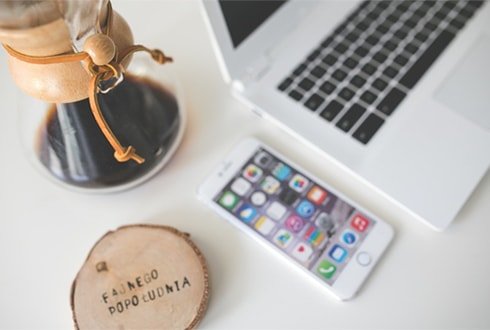 Good, you want to hire my services - this is the first of many good decisions you are going to make when we work together!

You can choose from three pricing approaches:
Based on an hourly rate.
Working on a monthly retainer.
A per-project rate.

The work can be performed on-premises, off-premises, or as a combination of the two, depending on your own specific needs.
Contact us for a free initial consultation meeting.